Know the truth about HEMP, "The Genesis Plant"! 
CBD Hemp Oil is rapidly gaining in popularity, the demand for it is skyrocketing, it has numerous health benefits with "no" psychoactive  effects and you can now purchase it online from a US publicly traded company dedicated to quality!

–
I will show you how to bring the healing power of the hemp plant to your community, state, and entire region! Backed by a publicly traded company …

–
This is your opportunity, no matter where you live in the US, to become a leader, or an educator, to bring products to people who need them,  and make money.  A great income potential!
–
By joining now you will be riding the wave of massive awareness and demand sweeping across America right now!
–
Hemp is meant to be a part of our food chain. All humans have a system in our bodies known as the Endocanabinoid System (ECS) that is starving for cannabinoids. We have been deprived of cannabinoids in modern society. In the past, we used to get these cannabinoids not only from eating hemp products but also from consuming milk from cows that used to be fed hemp since hemp is an innocent and very resilient industrial plant.

–
The list of health benefits is too long to list here.
–
This opportunity is a Direct Sales Business Opportunity, with a low startup cost, and an infinite potential for residual income!  We are looking to expand, and are looking for a business partner to join our team.  If you are motivated and ready to create a business that will set you free from your J-O-B, or even if only for an additional secondary residual income, this is the time to start! 
–
Contact me, Ethan Wise, by submitting the form below:
I will email a free PDF report on Hemp.
I will also give you a $50 coupon when you decide to join my team and start building your own business with my and corporate support!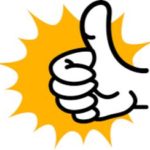 I look forward to helping you succeed!
(P.S. you will get my email from WiseMindBodyHealing [at] gmail.com)
Note: Please do not contact me unless you are serious about starting your business.

Soon, you will be able to give the thumbs down to your job and walk away smiling, as you secure a solid and substantial residual income within a niche market that is growing by leaps!
I HAVE!!
I am with 3 direct sales companies, with their help and commissions, I am able to pursue my dream of going to graduate school and having my own holistic health practice!
The Awareness of CBD oil and Hemp is increasing rapidly!
News, Studies, Testimonials, and legalization..
The awareness is exploding!
CBD is guaranteed to become (finally) a very well known healing medicine

Our company will become a household name in a couple years,
The only, the first, to bring CBD to America..
and to offer us this
Direct Sales
Opportunity

Millions of people await to know about our products
Millions "need" CBD Hemp Oil!
Millions stand to benefit
&
Millions of dollars will be made


.




.
Question is, where will you be?
---
---